ORGANIC EXTRA VIRGIN OLIVE OIL
Samiaja's Organic Extra Virgin Olive Oil (EVOO) is a natural olive juice with a characteristic fruity aroma, of limited production and obtained exclusively through physical processes, which help to conserve its high antioxidant levels. It is a result of our commitment to the development and conservation of our rural environment, and our desire to improve traditional production processes, which in turn provide us with a high quality oil that conserves all the flavour, aroma, vitamins and properties of the olive.  Our EVOO is a complex blend of intense fruity tones and herbal aromas, and a balance between bitter and spicy, which results in a delightful sensory experience.
We produce two main types of virgin olive oil: the first is obtained from the Picual (Marteña) olive tree, and is reminiscent of green fruit aromas. The second is from the Coupage, a cross between the Hojiblanca, Gordalilla and Picual trees, which produces a riper olive.
.
OLIVE GROVE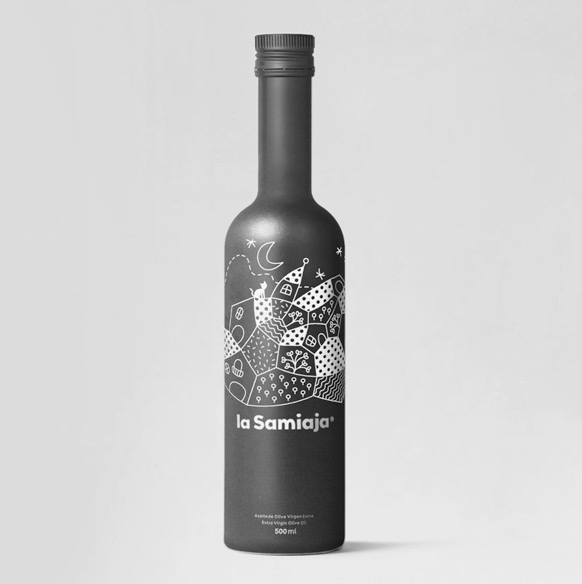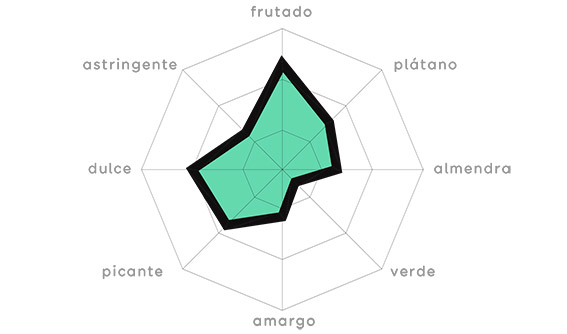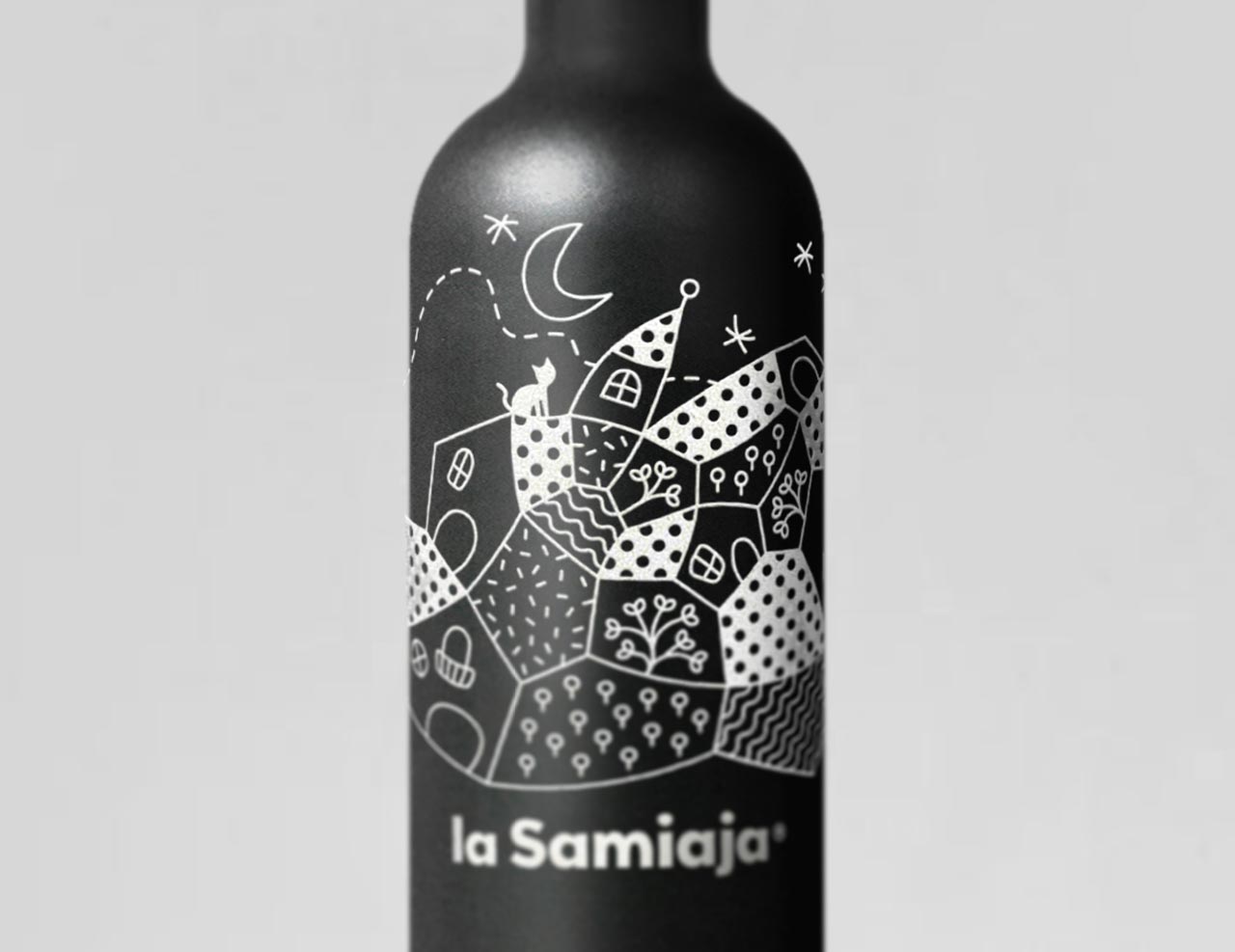 OUR BOTTLE

We have opted to use opaque glass bottles in our packaging process. This particular choice is of vital importance because it protects the oil from damaging sun exposure and UV degradation during the bottle's painting process – something that often happens when using transparent bottles.  What's more, after carefully considering what other alternatives were available, we decided to use glass in order to make our packaging 100% ecological and recyclable. In addition, we have introduced an anti-refill and anti-drip cap for convenience and cleanliness.

SENSORY ANALYSIS AND OLIVE OIL TASTING

Since extra-virgin olive oil is a natural juice, it has many different aromas and flavours. It is a living product whose many properties can be picked up by the senses. A sensory analysis of our extra-virgin olive oil will thus allow you to appreciate and measure how it affects the body. Assessing our oil's properties through our senses will enable us to gage its fruitiness and appreciate how the flavours and aromas balance and harmonize with each another, all of which are factors that determine its quality.

HEALTH PROPERTIES

Polyphenols are natural compounds found in olives that have antioxidant and anti-inflammatory properties. This means their consumption can lead to better health and to lowering the risk of cardiovascular diseases. Our Picual oil variety stands out for its high levels of oleocanthal, a molecule that has natural anti-inflammatory properties, similar to those found in Ibuprofen.

BENEFITS OF EVOO

When compared to other oils, EVOO definitely has the most benefits to health.  Olives are pressed using cold extraction and mechanical processes, which help conserve all their healthy components, such as vitamin E and other powerful antioxidants. These properties are usually lost in other oils during the process of refining.

Oleic acid is the main fatty acid present in olive oil. It has been proven to help reduce cholesterol levels, since it contains very few saturated fats and no cholesterol.

What's more, the regular consumption of extra-virgin olive oil is considered to reduce the risk of cancer, to contribute to lowering pain associated with arthritis and arthrosis, and to prevent neurodegenerative diseases such as Alzheimer's.

There are historical documents indicating that populations in the Mediterranean region, who use olive oil as their main cooking oil, generally suffer from less chronic and degenerative ailments. Heart disease (angina and myocardial infarctions), brain disease (cerebral thrombosis and dementia), diabetes and different types of cancer are shown to be less common in this region when compared to Northern Europe, where other oils such as bacon fat, butter or margarine are normally used.

Due to its thermal stability, extra-virgin olive oil can be reused in frying without altering its beneficial properties, making it the most widely recommended oil.

PREDIMED

Even though most people believe that consuming low amounts of fat helps prevent certain diseases, an extensive study carried out by Spanish researchers demonstrates that following a Mediterranean diet – including one of its basic components, Extra-Virgin Olive Oil – significantly reduces the risk of developing cardiovascular disease.

This study, named Predimed, shows that following this diet could result in up to 30% reduction rate of this type of disease in high-risk populations, such as people suffering from diabetes, obesity, hypertension or high cholesterol levels.

OLIVE OIL THAT TELL US STORIES

A comfy breakfast on a lovely Sunday morning, a swell dinner evening lasting until early in the morning, a cooking class to learn about the secret receptor for that delicious dish, or a wonderful outdoors picnic to surprise your loved ones… let yourself be guided by your passion towards AOVE and the Mediterranean Diet: have La Samiaja on your counter and enjoy healthy food you could only dream of.